Who We Help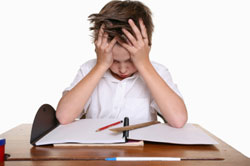 HTA of New York is a New York State approved site for both evaluations and ongoing service provision. Our highly trained team of therapists and special education teachers are licensed/certified by the New York State Department of Education.

They are experienced in treating children/students from birth through age 21, working on individualized or integrated programming designed to meet each individual's needs. We are committed to bringing your children as close as possible to achieving their goals. For your convenience, children may receive evaluations and services in daycares, in school, HTA's sensory gym (Rockland County) or at home, as per the mandated IFSP/IEP.

Known for our commitment to quality, HTA recruits and places trained practitioners in community, educational and facility settings. We are dedicated to matching the right provider(s) with those needing our services and pride ourselves on our responsiveness to families as well as our therapists and special educators.

Mandated services are provided when found eligible for Early Intervention, Preschool and School-Age Special Education.

Private services are available when eligibility standards are not met and/or when families look to give extra support to their children under specific circumstances
Early Intervention (EI)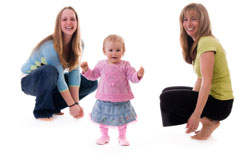 Young children learn and develop in their own unique ways. One toddler may walk earlier than another, while another might talk first. Typically, these differences balance out.

Yet, in other circumstances children will need extra help. Are you concerned about your own child's development?

Call the Early Intervention Program in your county so that you can get an evaluation for your child. Any child from birth to age three with a developmental delay, disability or other condition affecting development may need help. Early help is best! HTA can provide both evaluations and ongoing service provision to your child.

The Early Intervention Program (EIP) is a public program for children under the age of three who are either suspected of having or at risk for developmental delays or disabilities. The EIP is funded by New York State and county governments. Potentially eligible children must be referred to the county program to receive EIP services. A child's eligibility for the program can be determined only by state- approved evaluators under contract with the municipality. All needed EIP services are identified in collaboration with the parent, must be authorized by the municipality and provided at no cost to parents. The municipality arranges for service providers to deliver services according to the unique needs of each child and family. When EIP services are delivered in child care/community settings that require a fee, parents are responsible for paying any associated costs for such access.

To access the EIP, referrals must be made through your municipality. HTA is an approved NYS provider of early intervention services and has contracts with the following municipalities: Dutchess County Health Department: 845-486-3507 New York City Department of Health and Mental Hygiene: 212-219-5213; Putnam County Health Department: 845-228-2847 ext. 1036; Rockland County Health Department: 845-364-2620 Westchester County Health Department: 914-813-5094
Preschool (CPSE)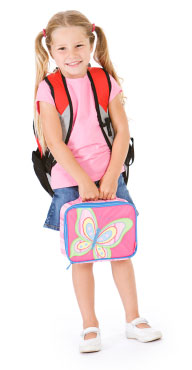 Do you notice that your preschool child may not be developing skills such as walking, talking or playing like other young children? Perhaps you have become aware of some differences or maybe the pediatrician or your child's teacher has voiced some concern.

Is your about to be three-year-old child currently receiving services through Early Intervention and continues to be in need of special education services? If the answer is yes to any of these questions, please contact your local school district's Committee on Preschool Special Education. This referral may result in the school district recommending that your child be evaluated. HTA can provide both evaluations and ongoing service provision to your child! From intake to service provision if needed, our qualified staff will help provide your child with quality service to benefit his/her unique needs.

Services for preschool children who have or are suspected of having a disability pursuant to Section 4410 of Article 89 of the Education Law are based upon the individual needs of the preschool child found to have a disability, as determined by the Committee on Preschool Special Education (CPSE) of the local district. The local school district will determine the location where needed services will be provided. Preschool Special Education is funded through county taxes and state funds earmarked for special education and are at no direct cost to the parent. HTA of New York is a State-approved provider for evaluations and service provision for Preschool Special Education.
School Age (CSE)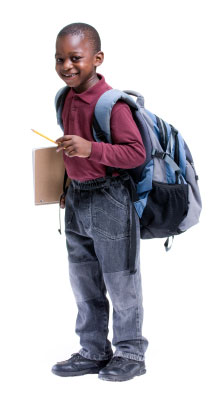 If your child has been receiving preschool special education services, you and your preschool committee will meet to discuss your child's current program and the need for ongoing support as he/she enters Kindergarten.

Your child may be recommended to receive special education services. These services may be recommended as support to your child during the school day or perhaps if the need is present, they may be provided at home. HTA has a roster of providers that can work to help your child benefit maximally from his/her academic experience.
Private Pay
HTA recognizes that there is a space that exists where your child may not meet eligibility for EI/CPSE/CSE yet displays some needs that can be addressed by the family in the home setting.

While evaluators have likely provided suggestions for your use, HTA can assist directly through private services. Contact relevant HTA offices to inquire of availability in your area.

Accessible to New City in Rockland County? HTA's sensory gym has state of the art equipment to address sensory, communication and motor skills.

Additionally, HTA offers individual spaces to address fine motor skills to support handwriting; use of spoon/fork; managing dressing tasks to name a few. Contact the gym to learn about private pay school break 'camps' etc!
Westchester County
HTA of New York
Main Office
1053 Saw Mill River Road
Ardsley, New York 10502

Tel: 914-674-0733
Fax: 914-674-0285
New York City
HTA of New York

Tel: 212-732-5427
Fax: 212-964-9607
Dutchess/Putnam County
HTA of New York
Dutchess/Putnam Office
11 Peekskill Hollow Road
P.O. Box 534
Putnam Valley, NY 10579

Tel: 845-528-2011
Fax: 845-528-2012
Rockland County
HTA of New York
Rockland Office
501 Chestnut Ridge Road, Suite 205
Chestnut Ridge, NY 10977

Tel: 845-638-3072
Fax: 845-638-3073
Rockland County
HTA of New York
Rockland Sensory Gym
254 South Main St, Suite 400
New City, NY 10956

Tel: 845-638-1592